Interactive Voice Recordings (IVR)
IVR process with Telemall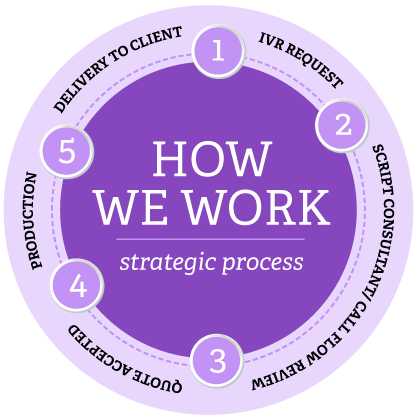 We will work with you to develop your IVR Script so as to better understand and maximise your Call Flow potential. Within this Call Flow Analysis, IVR options are developed or confirmed to ensure your IVRs are directing your Call Flows in the most advantageous manner. In other words, calls are going "where they should", "when they should".
When looking at costs associated with IVRs, we will complete an analysis on the volume of work requested and will provide a quote accordingly.
Call our Team on 1300 363 111 to discuss your IVR requirements.
Telemall's industry leading 'Grade of Service' guarantees:
Message updates are implemented as scheduled
Scripts are styled to your specific requirements
Professional male and female voice talent
Regular sound checks by our audio engineers
Exclusive music tracks including full copyright
Immediate technical support
Let's get started!